At Wodehouse Stud, we are very fortunate to be surrounded by acres of beautiful Norfolk countryside, onto which we have created some fantastic private hacking routes with lots of off road paths and fields.
As part of our livery package, clients gain full access to our beautiful private hacking routes around our stables.🌳🐾🌸 However, access to our extensive off road hacking is also made available to others for a cost of 𝘫𝘶𝘴𝘵 £12 𝘱𝘦𝘳 𝘥𝘢𝘺.🙌🏼
We also offer termly packages for the more regular users! *See our full price list below:
£48 𝘗𝘦𝘳 𝘔𝘰𝘯𝘵𝘩
£125 𝘗𝘦𝘳 𝘘𝘶𝘢𝘳𝘵𝘦𝘳
£240 𝘗𝘦𝘳 𝘚𝘪𝘹 𝘔𝘰𝘯𝘵𝘩
£450 𝘗𝘦𝘳 𝘠𝘦𝘢𝘳
*𝘗𝘳𝘪𝘤𝘦𝘴 𝘢𝘭𝘭 𝘪𝘯𝘤𝘭𝘶𝘥𝘦 𝘝𝘈𝘛.
---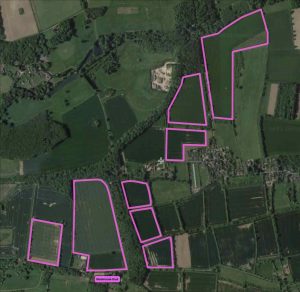 ---
Please don't hesitate to get in touch to purchase your permit! 🌻🍃🌸
Contact Sue on 01508 571093 or 𝘴𝘶𝘦@𝘸𝘰𝘰𝘥𝘩𝘰𝘶𝘴𝘦𝘧𝘢𝘳𝘮.𝘤𝘰𝘮